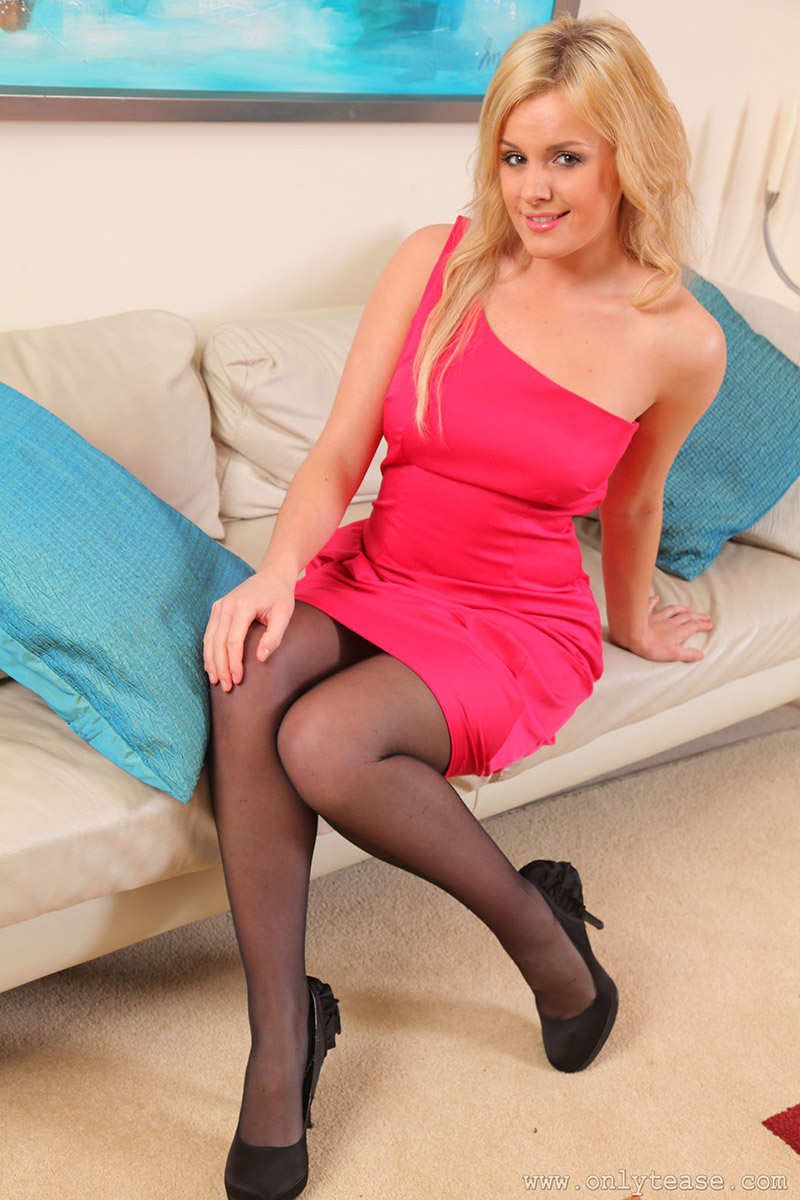 How's this for a great end to the weekend — beautiful British babe Amy Green in a pink dress and black stockings? Of course, Amy doesn't keep it in on for long. She understands the concept of tease, but more importantly, understands the needs to deliver the goods.
Amy pulls down her dress, reveling her perfect boobs as well as her pink panties and garters. And from there it just gets better.
Check out Amy Green Stripping in Stockings here.