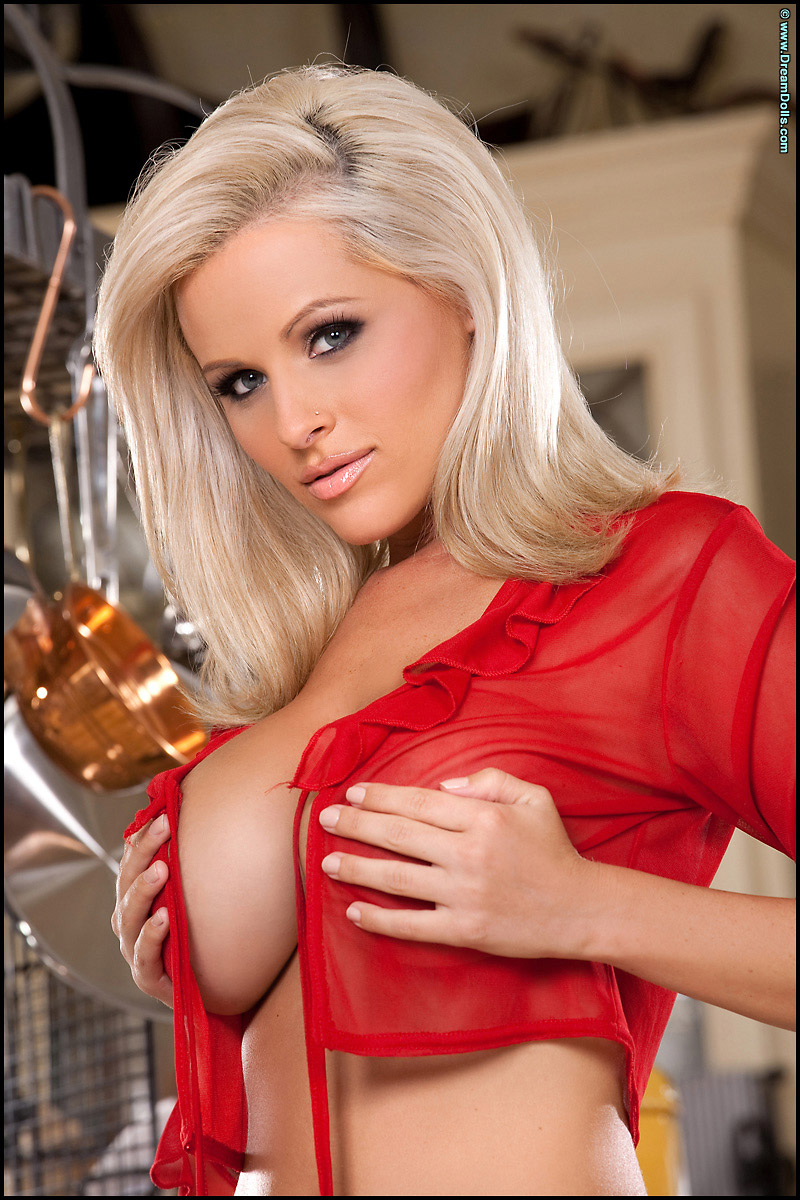 A stunning blonde tease, Penny Mathis looks absolutely amazing in her sheer red top that offers a glimpse of her elusive nipples. While not nude, Penny comes awfully close to nude but still leaves more than enough for the imagination.
Great model, great style, and a great set.
See busty blonde  model Penny Mathis Almost Nude at this hot gallery.